Spring Time is Heart-break
Contemporary art in Aotearoa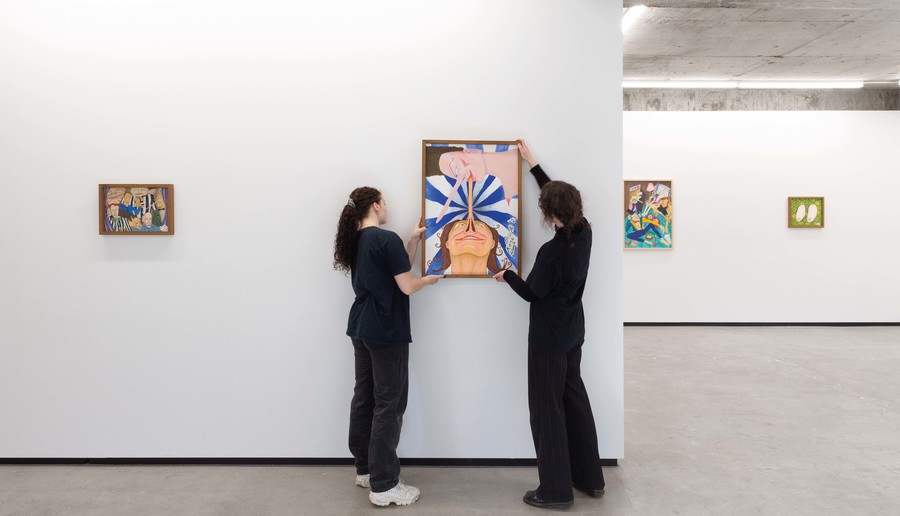 In anticipation of our major summer exhibition, curatorial assistant Jane Wallace talked to five of the artists involved in the show. Working across a range of media, the twenty-five contemporary artists in Spring Time is Heart-break have a shared interest in storytelling. They consider ideas around communication, distance, memory, the body and materiality, generating works that gently reveal contemporary forms of image-making and circulation. How can we communicate through time, or in a different tongue? What do materials reveal to us as they are transformed from one state to another? From rimurapa harvesting to cavorting queer tableaux and fish 'n' chips, Heidi Brickell (Te Hika o Papauma, Ngāti Kahungunu, Ngāi Tara, Rangitāne, Rongomaiwahine, Ngāti Apakura), Priscilla Rose Howe, Lucy Meyle, and Steven Junil Park and John Harris share their energetic practices – a small glimpse of what will be on display this November.
PRISCILLA ROSE HOWE
ŌTAUTAHI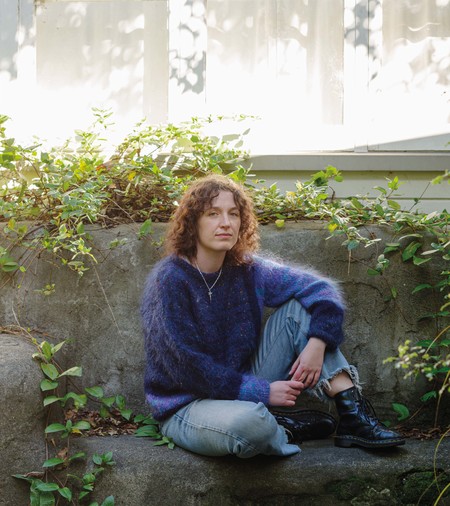 Tell us a little about your practice…
I create figurative works that explore and interpret tensions between the domestic, built spaces and fantasy, exploring queerness, phenomenology and the supernatural. I like to use drawing materials like colouring pencils, graphite, oil pastels and oil sticks mostly.
What are you making for Spring Time is Heart-break?
I am creating four large works in oil stick on canvas – big, sticky exuberant scenes. Think Canterbury pub, mixed with the delicious meals in Peter Greenaway's 1989 film The Cook, The Thief, His Wife & Her Lover, but everyone is gay…
Do you have a regular studio routine?
I do, I'm generally in the studio working four days a week, give or take, depending on where I'm at with a project. My studio is connected to a community garden and orchard which is pretty nice, so I can wander around and eat apples on my break. It's super romantic. Sometimes towards crunch time I take my work around to my sister and her partner so I can watch things with them while I work.
What are you listening to while you work at the moment?
Lots of folk music actually! Crosby, Stills & Nash, Donovan, The Byrds... I also really love listening to the Triplets of Belleville and Waking Life soundtracks. I really like it when the soundtrack just transports you into the atmosphere of the film. Oh, and Meat Puppets too, lots of that!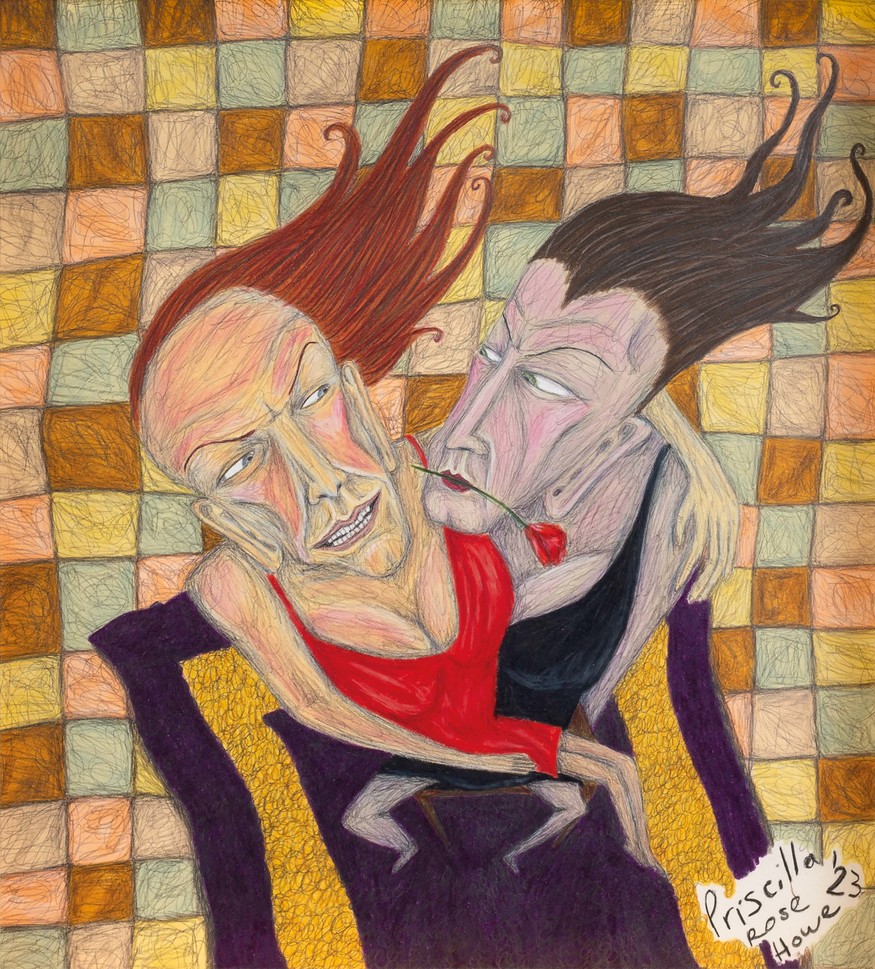 STEVEN JUNIL PARK AND JOHN HARRIS
ŌTAUTAHI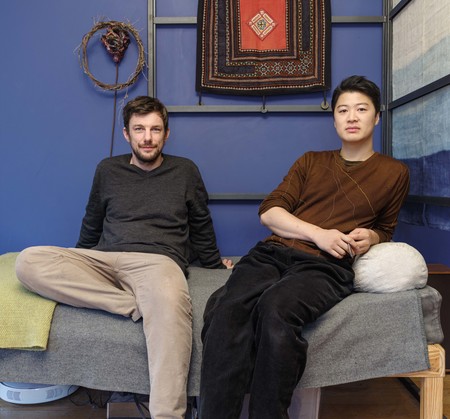 Tell us a little about your practice…
StevenJunil Park: I'm a designer and multi-disciplinary artist living and working here in Ōtautahi. I studied at Elam to be a painter/printmaker but I became a bit disillusioned with artmaking; I started my label 6×4 as a conceptual framework to make clothing and functional objects within an art context. 6×4 has since become my entire practice, and I make one-off pieces of clothing, shoes, accessories, furniture and homeware using second- hand or repurposed materials. I am interested in the previous lives that these materials have lived and the making processes that allow them to live on as new objects in a context of excessive waste. As a Korean- born New Zealander, my work has been a way to explore ideas of identity through functional objects that speak to the everyday human experience and challenge the cultural constructs that place fine art above craft. I am learning about the traditions of Korean craft as a way to understand my heritage and the world around me, finding home in the negative space between different cultures.
John Harris: I'm not sure if I would call what I do a practice – I have spent the majority of the last four years developing record lathes and record-cutting heads, which has pushed my skill set into manufacturing, fabrication, mechanical design, programming and a little bit of audio engineering. I'm lucky enough to have had people approach me with a wide range of projects that have allowed me to develop my skills further.
What are you making for Spring Time is Heart-break?
SJP: For this show John and I will be expanding on ideas we have been developing for a show at Public Record in August. That will be the first time we have created a body of work together, and Spring Time is Heart-break will be our first large-scale work. We wanted to explore the ground between our practices, which deal with very different material and conceptual concerns. When we started talking about these two shows it felt very natural that they could be a way for us to examine the shared roots that have grown deep over the many years we have known each other. For the Public Record show we will be using John's practice as a conceptual starting point to make a record-playing turntable (alongside supporting works on paper and textiles) but use materials from the language of my practice: stone, silver, wood, maybe glass and even horsehair. In Spring Time is Heart-break we were offered the opportunity to work on a larger scale and we wanted to make full use of this. Our practices are often limited by practicalities – size and utility – so having a chance to create an immersive, multisensory work in a public space was very exciting. I usually work to the scale of a single human body, but I always enjoy expanding out to an architectural scale as this allows experiences to be shared by several bodies in space.
JH: I have been thinking about large-scale audio records for a while now. I think people find the concept of turning kinetic energy into audio quite an unknowable and mystical thing. However, if you look at a record under a microscope you see a representation of audio over time, as opposed to hearing it in a single instant. Similarly, it is difficult to see the movement of a speaker cone as it produces sound, but it is the same movement that the stylus scratches into the record surface, seen over a time period. It's this direct and simple translation that interests me in the format; the sound we hear from a record is vibrations from the air translated onto the record's grooves.
The process is simple, but the scale can make it baffling. The materials used to both make the groove and playback stylus also change the sonic texture of the audio; in the realm of technical playback you are searching for materials that are as sonically transparent as possible. I see Steven's practice as being the opposite of this – he chooses the materials and lets them speak for themselves. I am interested in how the sounds, harmonics and resonances come through objects designed with aesthetics at the forefront.
Do you have a regular studio routine?
SJP: I don't have much of a routine, which can be both a help and a hindrance to my work. This lack of routine allows me to take time off when I like, and also pick up projects according to mood, deadlines or weather. However, as I rely on my work for income I tend not to take much time off – there is often a sense of guilt in the back of my mind when I'm not in the studio. The work/life balance has been difficult to find but I'm getting better at managing this; I feel extremely privileged to be able to do what I do for a living. Earlier this year I started going swimming in the ocean at sunrise with my friend Josie Archer. This has been a really positive reason to get out of bed in the morning and kickstart a bit of a routine. The intention was to do it every day but now I just do it when I can.
JH: I worry my studio routine could be considered chaotic, and my projects tend to stretch out over a considerable time, sometimes feeding into each other. I don't tend to see it as a failure as if the outcome is not what I want – it is generally shelved and will prove itself useful in another project. It has been a balancing act as, earlier in my life, I had the habit of starting things and not completing them. Later I tried to finish things no matter what (which often ended up in some questionably 'finished' things). Now I have moved to a more harmonious mix of the two – where I am giving myself more time for conceiving ideas, physically starting things then letting them rest, further developing them in my mind, and then picking them up again later to finish them.
What are you listening to while you work at the moment?
SJP: I listen to all sorts of things. For a while I was listening to podcasts all the time, but they became background noise so I'm trying to work in silence more often. There is a school close to where we live and I like hearing the distant sounds of kids running around at recess and lunch. I like the sounds of birds in our overgrown garden.
JH: I am mostly revisiting the music I was listening to in 2005, but with a curiosity for what the artists are performing now. I like to listen to artists in clumps so it'll be all the albums running on together: Swamp Dogg, Harry Nilsson, Black Lips, Sarabeth Tucek, The Brian Jonestown Massacre, The Dandy Warhols (weirdly enough, particularly the Odditorium album, even though I really disliked it at first).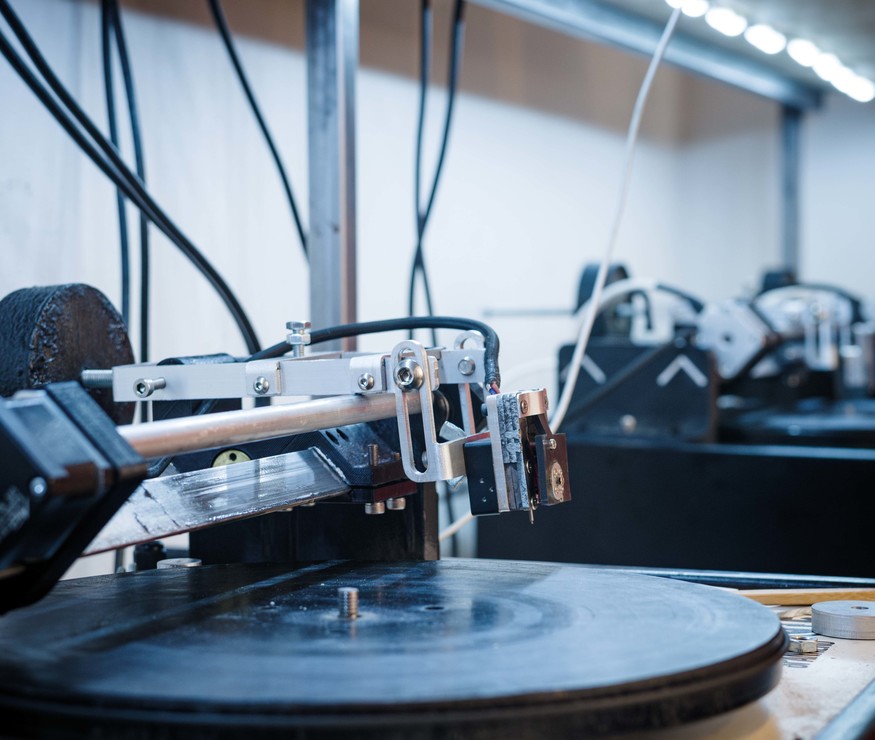 HEIDI BRICKELL
TE HIKA O PAPAUMA, NGĀTI KAHUNGUNU, NGĀI TARA, RANGITĀNE, RONGOMAIWAHINE, NGĀTI APAKURA
ŌTAKI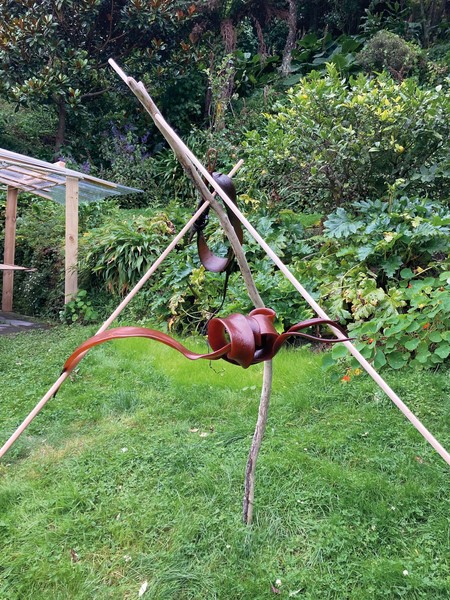 Tell us a little about your practice...
At its most basic, making is how I process the world I live in, navigating relationships and ngā kare ā-roto, the waves inside, or feelings. It's very personally motivated. The layer on top of that is an ontological exploration, and I guess this is where I see the politics or the social relevance of my work. I have grown up with one foot in te ao Māori and the other in te ao Tauiwi. Of course, those worlds are not hard binaries, but in honesty, I've often felt very aware of the divisions, and the mamae, the pain and fear and misunderstanding, that has existed between them. Of course, there are so many pockets of joyful exchanges, cross-fertilisation, and mutual growth between them too, but I have been compelled to carve more space and more respect for mātauranga Māori within Tauiwi spaces. However, I am probably most concerned with reconciling what it means for me to Indigenise, and to cultivate an imagination rich with mātauranga Māori that is free to celebrate and be enriched by mātauranga Tauiwi. Mātauranga is treasure.
My practice is driven by a healing imperative. It is cultivating a mindscape through visual language in which the richness of both mātauranga Māori and mātauranga Tauiwi can play, mirror and push against one another, get confused, copulate and dance. Mātauranga is often translated as 'knowledge' or taken to mean 'Māori knowledge'... but this conceptual word derives from an object: the matau or fishing hook. And 'ranga' is a sort of a double nominalising suffix, belonging to a family of suffixes that effectively mean 'ness' (Māoritanga = Māoriness). 'Ranga' is related to rāranga (weaving). Matau also means right, like a right hand, often the one doing the grasping or perhaps the more conventional, linear mahi. Whereas mauī refers to the left. Te Matau ā-Māui – now there's a story there that connects to some ancient mātauranga. Māui could in some respects be seen as the archetypal 'left-hander' in his context; one who is different, and who others are suspicious of. But this is a whole other wānanga... let's waiho this whakaaro, leave this tangent here.
With these images in mind, I ask myself what does mātauranga mean as a way of knowing? To whakamātau something is to grasp it by exploration, experimentation, familiarisation. Like learning to cast a hook into the ocean in a way that retrieves digestible taonga from the depths that has floated close enough for you to access it. And the ranga, the weaving... well that seems to refer to then integrating these catches into a larger fabric (whāriki), or a thread (aho or whenu). My practice is based primarily in drawing. That explorative space led by discovery more than intention, or at least letting intention play out in ways that are spontaneous, ready to respond to the surprises of the present. From there, I select moments of magic and go about recreating them with a balance between rawness and resolution.
What are you making for Spring Time is Heart-break?
It will be a three-dimensional work exploring motifs of Tangaroa, ngā kare ā-roto and ngā kare ā-waho, the relationships between waves inside and out. Separation, reflection, internal and external, those are guiding modalities as I'm making it. Right now, I'm developing the mechanisms that will hold it together...
Do you have a regular studio routine?
I integrate an abundance of processes and materials into my work, and I'm always folding new ones in. They all have different needs. Some components, I can make nomadically and socially, while others require a very specific set-up, or can only be executed in one go; for such tasks, I can't start until I get a stretch of time during which I know will have no interruptions. My latest material is rimurapa (bull kelp), and I have never had to be so responsive to either the weather that yields it or a material during its various phases of 'becoming art'. Sea storms, tides, UV light, high ground, humidity levels and slipperiness are elements that necessitate flexibility and make routine impossible! It sounds Indigenous doesn't it? But it's hard to feel that Indigenous when you have to have a J.O.B.
What are you listening to while you work at the moment?
I'm on an audiobook rerun list. Achille Mbembe's Necropolitics is an epic vision of late-capitalism having spiralled back to dish up the experiences of colonised people to the middle classes this time around. It's bleak. I fear humans have lost the ability to unite when we most need to. I think this text expresses an anger that is worth addressing. Jia Tolento's Trick Mirror is a materialist micro-history of the internet, surveillance capitalism, and how its evolving mechanisms compel us into representational modalities instead of reciprocal conversations. I'll chase these two with some bell hooks, a writer of love, of atawhai and transcendence.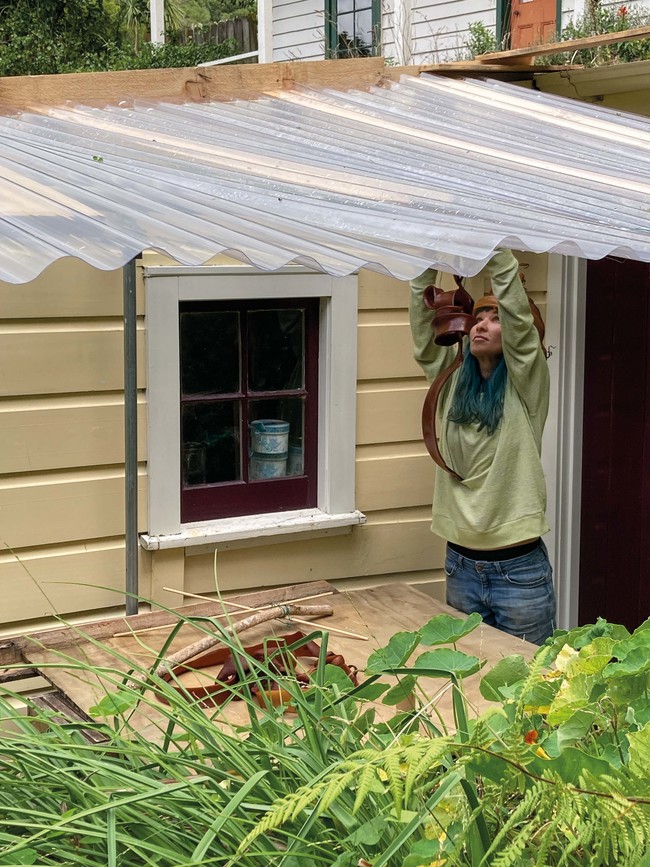 LUCY MEYLE
TĀMAKI MAKAURAU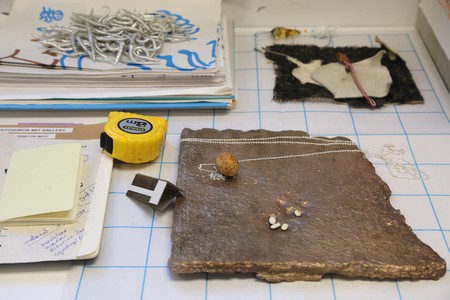 Tell us a little about your practice...
I'm interested in places where humans and non- human animals / the more-than-human transgress into each other's zones of interest, and the varied attempts from humans to control or regulate those spaces, either explicitly or otherwise. I like to work with several overlapping research areas at once: historical or contemporary, the observed or the imagined. But the outcome is always sculpture – for me that encompasses lots of different materials or processes but a constant is printed publication of some type.
What are you making for Spring Time is Heart-break?
My starting point is paintings of Saint Jerome. There is an image tradition that depicts him in his study, with a specific type of furniture and an array of objects. I'm interested in how these interior elements have set a particular posture towards the animal who almost always appears with him in those images – the lion. This has also spiralled outwards to draw in other seemingly 'fixed' animal/human relations that might become a bit unstuck through re-making and re- imaging, within an expanded sculpture that is able to be traversed by gallery visitors.
Do you have a regular studio routine?
No, I'm erratic when it comes to working in the studio, and it doesn't happen unless I have a project (and a deadline) unfortunately. I spend a lot of time at my desk, at the outer edges of a project, collecting images and researching before committing to actually making anything. Lately, I've been trying to get to that making point earlier because it is the best bit. What that looks like right now is making models or samples of things or bringing older work/tests into my studio as places to start from.
What are you listening to while you work at the moment?
My favourite NTS Radio shows and DJs: Naomi Asa, Soup to Nuts with Anu, Nile to Bank with Nihal, Calm Roots with Alex Rita. I need new recommendations because I repeat listen so often! A friend recently sent me a short audio work by Marcel Broodthaers from 1970, Interview with a Cat, so I listened to that while sitting at my desk. My level of understanding of the French language and the cat language are probably about equal, but it was a very enjoyable listen.